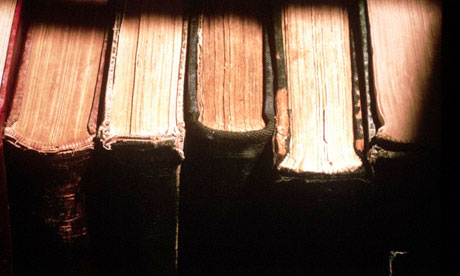 This Saturday we'll be taking Tavistock Books on the road for the Sacramento Antiquarian Book Fair. One of the best regional book fairs, the show features booths from 60 vendors. This Sacramento book fair has gained an excellent reputation in the community, and visitors will find an incredibly variety of items, including many that cannot be found anywhere online.
Sacramento Antiquarian Book Fair
March 23rd, 2013: 9:45 AM to 5 PM
September 14, 2013: 9:45 AM to 5 PM
Scottish Rite Temple, 651 H Street, Sacramento 95819
This fair is unique because it draws such a strong crowd year after year. Fair manager Jim Kay has worked hard to make the event accessible–and memorable–for visitors. For about 20 years now, the fair has been at the Scottish Rites Temple, an ideal location because it's spacious and offers plenty of free parking. Meanwhile, visitors find a wide variety of unique items. "Our dealers bring items that are unique, and most of them bring items that you simply can't find on the internet," says Kay.
Visitors will also be able to get free appraisals on their own antiquarian books, which is always a popular service. Kay, who's been a book dealer himself for many years, conducts the appraisals. If you've always wondered what your books are worth, now's the time to find out!
The Sacramento Antiquarian Book Fair draws crowds from all backgrounds, from beginners to serious rare book collectors. "Fair offerings run the general gamut, from $5 to $20,000 books. You'll find collectibles and relatively modern authors, but someone looking for a very rare John Steinbeck would also likely find it if it's available. There are postcards, original art pieces, diaries of people from the Gold Rush, and more," says Kay. He also noted that collectors would find plenty of graphic items and ephemera, such as movie posters from the 1920's and even original paintings.
You'll find us at the fair with a spectacular collection of items from our inventory. If you'd like to see a particular item, please let us know and we'll do our best to bring it for you.